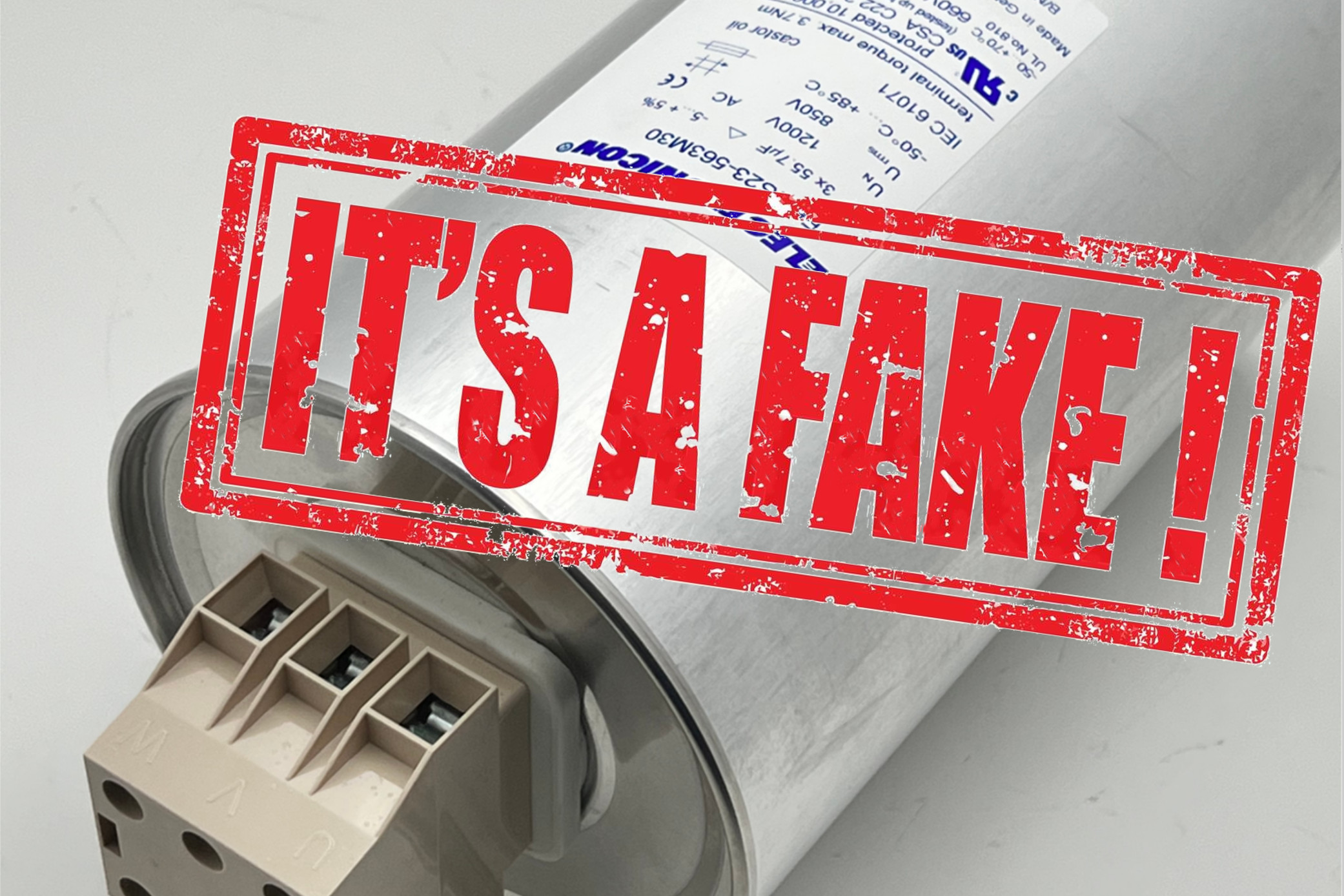 Fraud Alert
We receive a growing number of evidence about fake capacitors in the market.
Recently, counterfeit products, abusing our brand ELECTRONICON were offered and sold in China. All ELECTRONICON power capacitors are manufactured and tested in Germany. They are provided with a data matrix code containing specific reference to production batch, individual test number and more information related to the product.
If in doubt about the origin of an "ELECTRONICON" or "EKG" labelled product, or products offered to you which are claimed to be manufactured by ELECTRONICON, please have the authenticity of the capacitors confirmed here.