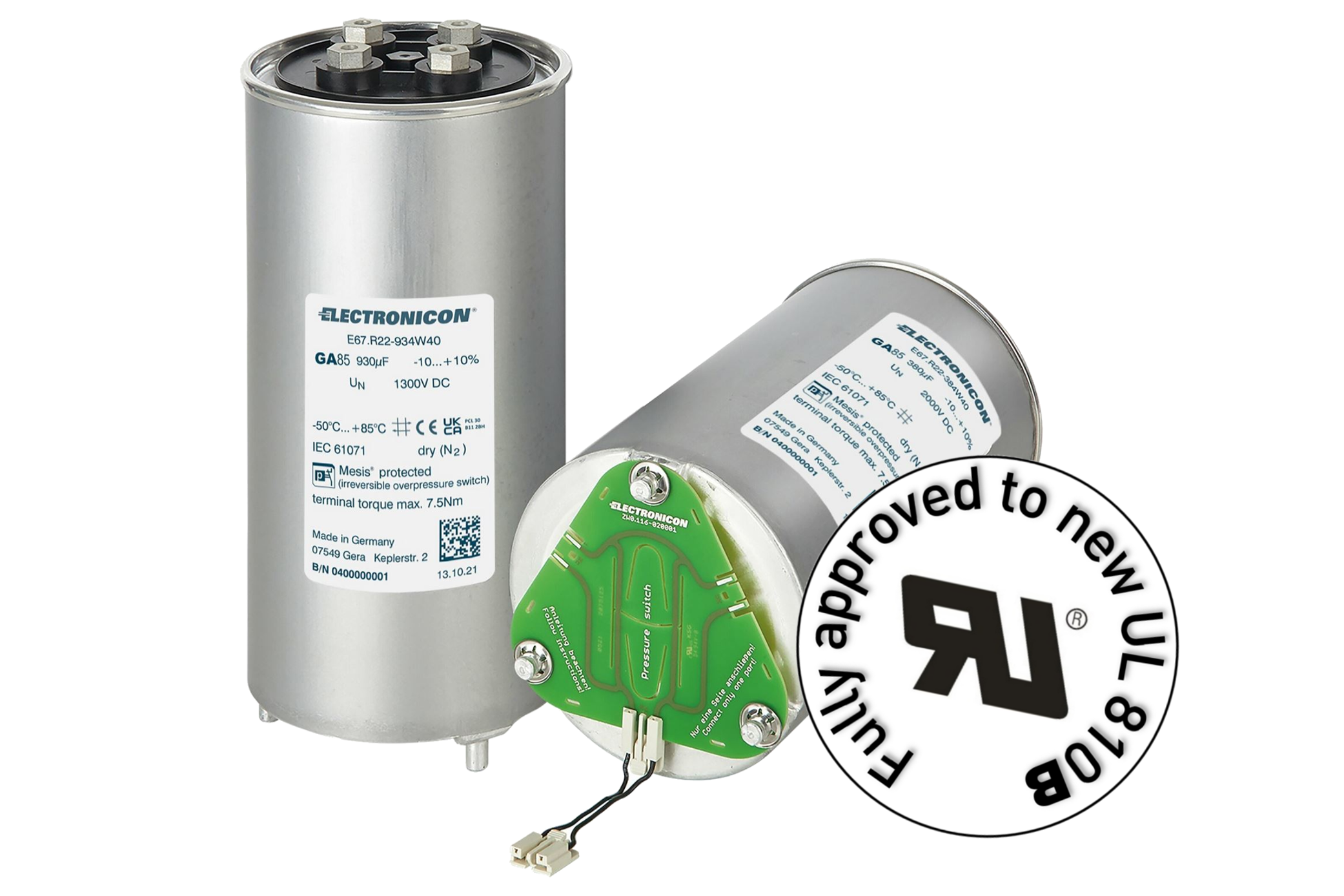 GA85 Mesis® - UL protected
World's first DC-Capacitor with full approval to UL 810B !
GA85 Mesis® is the world's first low-inductance DC-capacitor with a genuine protection device. It has now also become the first capacitor worldwide to be approved by Underwriters Laboratories to the new standard UL810B, a standard for DC power capacitors that was launched in 2016. Whilst UL810 allowed just for a "construction only" approval of DC capacitors (evaluating the UL compliance of applied materials and construction features such as electrical clearances and creepage distances), the new standard UL810B now evaluates their behaviour in the event of a fault, similar to the well-known standard DIN EN IEC 61071. From now on, the capacitors of our E67 series will proudly bear the UL mark with the inscription "protected" which will make their application even more universal and attractive for all users emphasizing safety and technically advanced performance in their products.