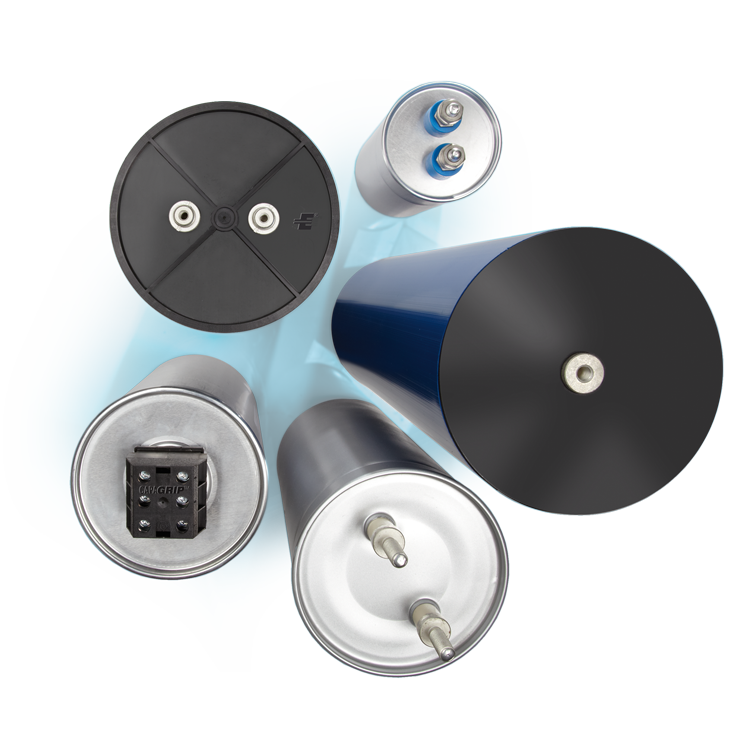 The following selection of capacitor applications is based on the practical experience of our many customers.
You don't find what you are looking for?
Please contact us. We will be happy to advise you.
Traction converters
Auxiliary converters
Railway substations
Urban transport
Hybrid drives
E-mobility
Cranes
Aviation
Shipbuilding
Active harmonic filters
Passive harmonic filters
Wind power generators
Solar inverters
Generators
HVDC
Energy storage
Medium voltage converters
Elevators
Pumps, ventilation, asynchronous motors
Frequency controlled drives
Enter a known article number, in full or in parts, in the field "Specific part number" and start your search. Alternatively, you can search by general or pre-filtered technical criteria in line 2.
Please note that, for technical reasons, our database can only be updated once a day. Therefore, the information about our stock quantities needs to be confirmed by our sales teams. Occasionally it may happen that the goods have been sold in the meantime.