MANUFACTURED IN GERA, GERMANY
Capacitors have been developed and manufactured here in Eastern Thuringia since the late thirties of the last century. ELECTRONICON is a globally recognized specialist in high-quality capacitors for power factor correction, harmonic filters, energy transmission, drive technology and DC links, as well as many other AC and DC applications. With its capacitor production, ELECTRONICON is the largest company within the SYSTEM ELECTRIC Group from Gelnhausen. To this day, production is almost entirely concentrated in Gera.
Plant I Gera Kepler Street
Here in our main plant, we manufacture the basic elements for all our capacitors (windings) and assemble, test and dispatch all cylindrical power capacitors. The entire administration and the development department are located here as well. A total of around 360 people work in Kepler Street.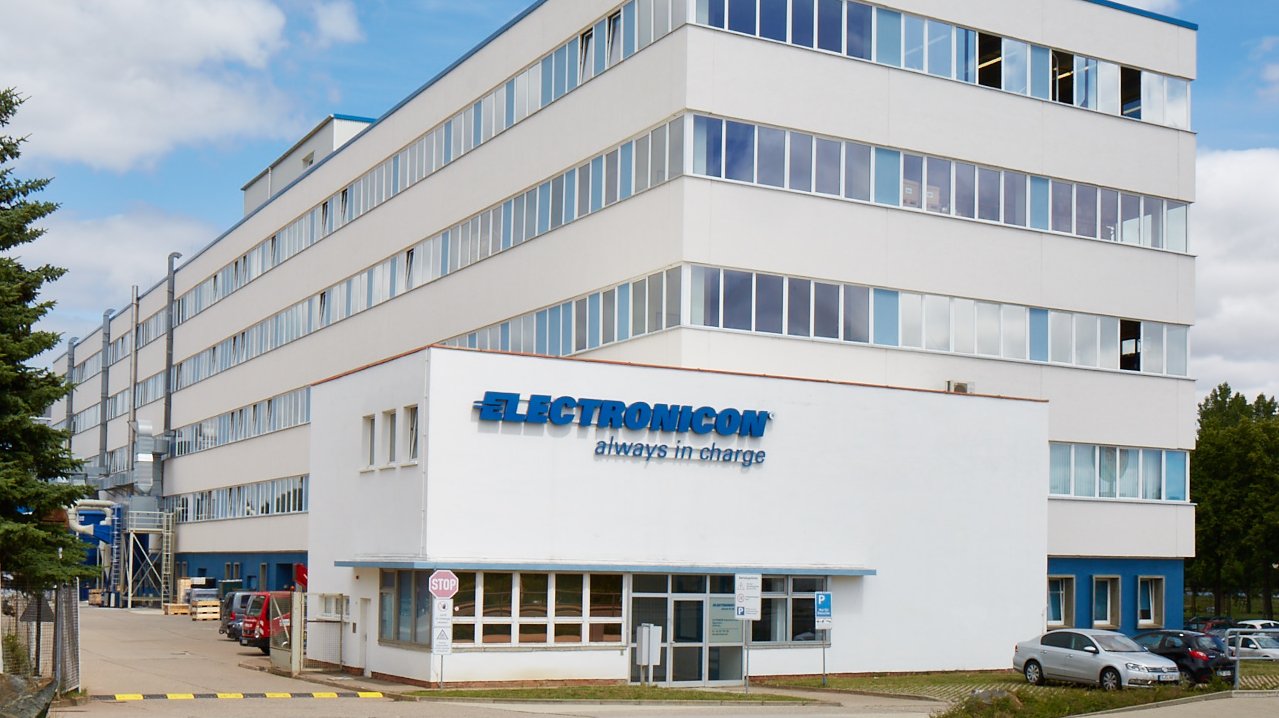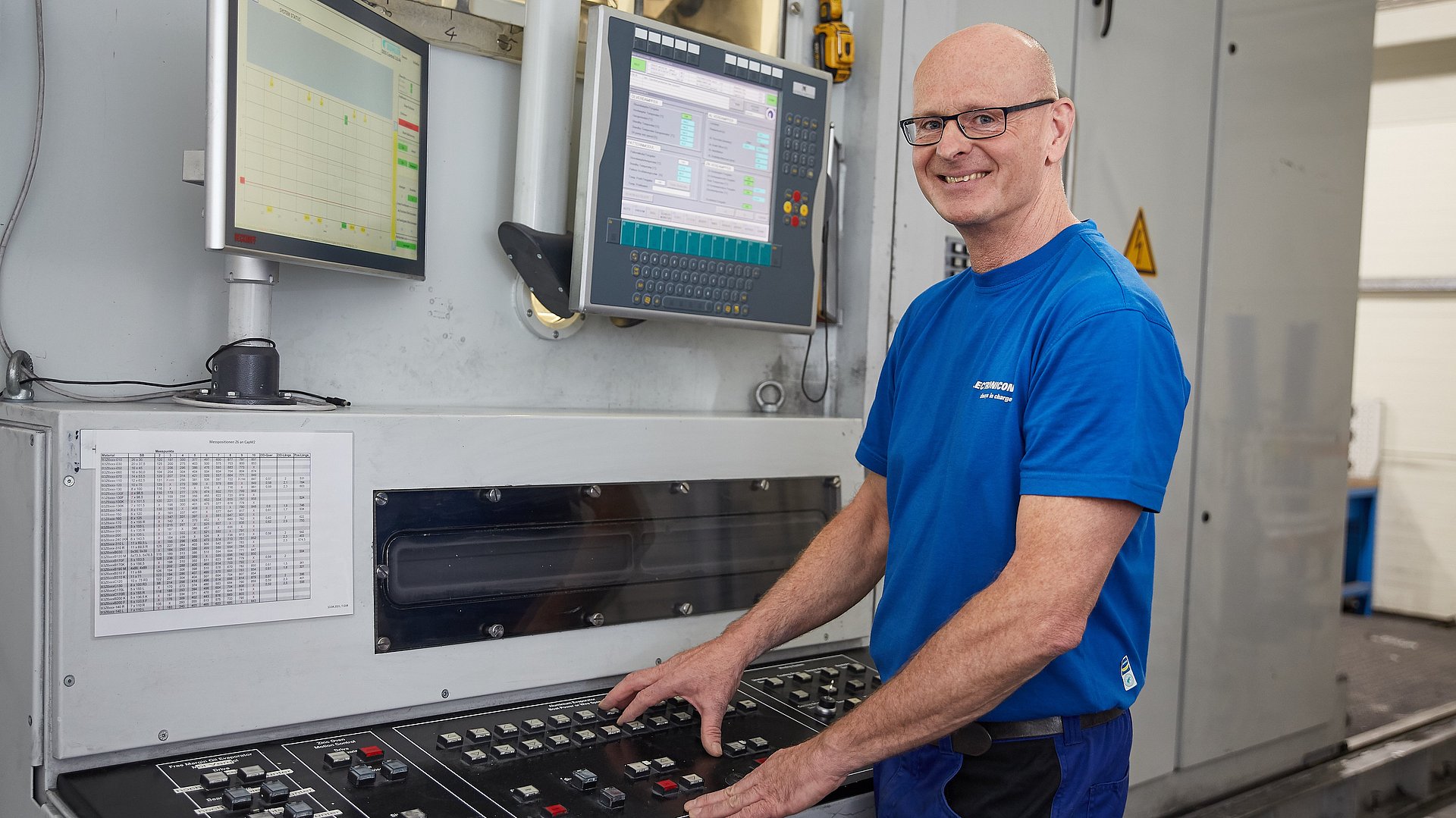 Our metallization centre provides the special capacitor films with metal coatings and prepares them for further processing in Plant I.
Our youngest production facility is located in Gera-Hermsdorf.
Here, all of our large rectangular-shaped capacitors are assembled and tested, and also shipped directly from here to our customers. The production of filter reactors is located in this facility as well. The manufacturing area was expanded again by another 25% in 2017.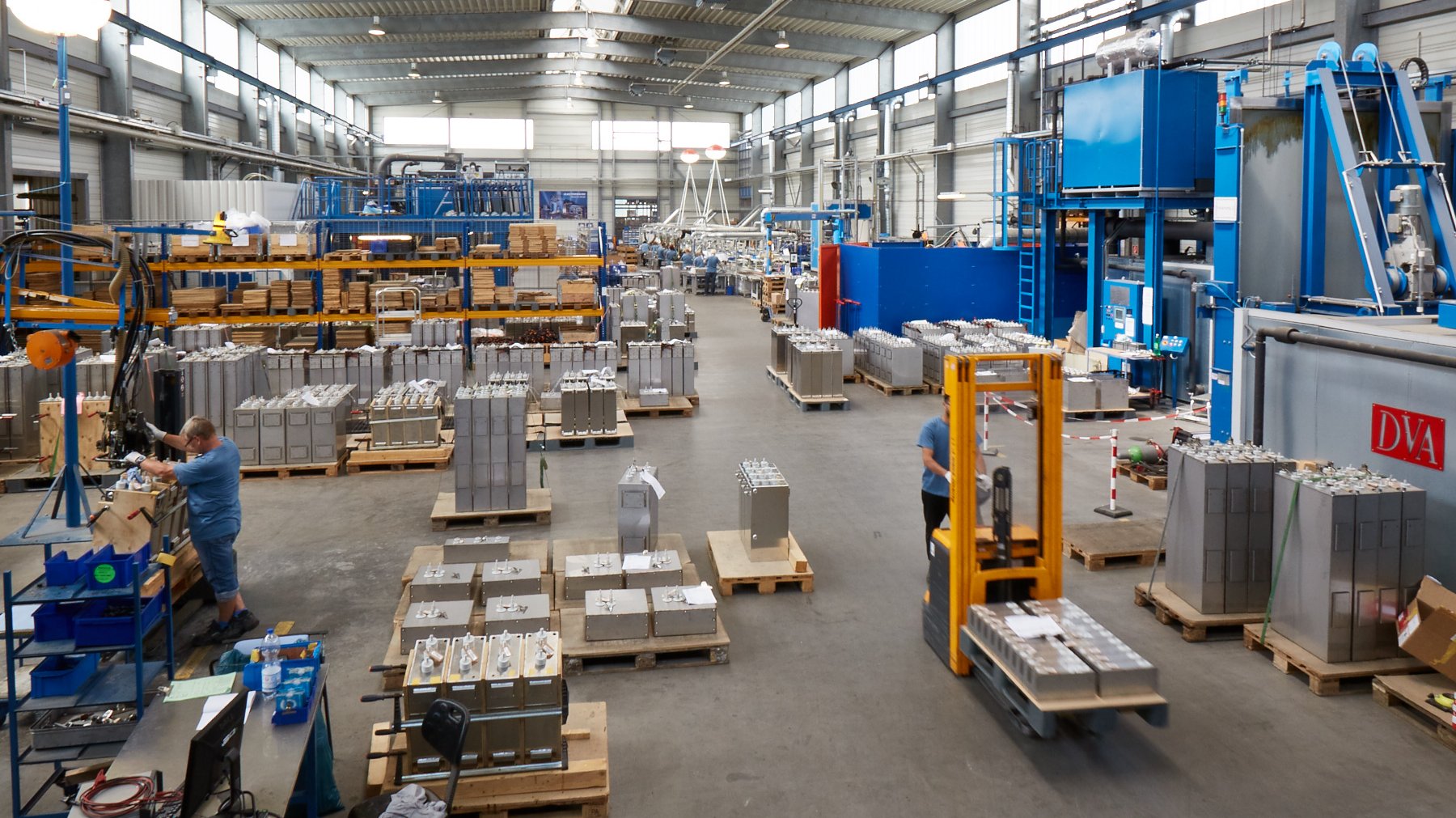 The jobs in an industrial company as large as ELECTRONICON offer a large variety and require concentration, skill and practical thinking. Having passed a successful training at ELECTRONICON you will later, for example, operate or look after metallization and assembly systems, winding or testing machines, solder, assemble and interconnect the most varied types of capacitors or filter reactors in a wide variety of designs and sizes.
Thanks to the company's global orientation, work in the commercial departments is very varied and complex as well.
Anyone undergoing an apprenticeship at ELECTRONICON, completing a dual course of study in one of the many disciplines at DHGE, or working in one of the numerous technical and commercial professions with us, is usually connected directly, or via the created product, with well-reputed customers and their projects all over the world.